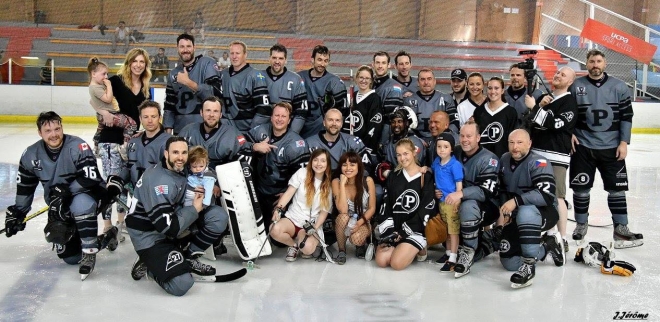 New season to start with two Puckers teams to join League on a new quest for the Cup
The new 2017/2018 season has officially started this September.



The Trophée Loisir is also about to kick off, this time with 10 teams, including the newly signed up "Cool Puckers", a team assembled around their captain Arnaud "Cousin de Normandie" Guillard. The team played in a number of 100% Loisir tournaments last season and easily won all of them, so they decided to have a new challenge by competing against their big brother team Puckers 1 and other fierce opponents in the Trophée Loisirs competition.



Teams other than Puckers featured this year are last year semi finalists Mulhouse and Strasbourg 1 as well as Epinal, Besançon, Colmar, Amneville, Strasbourg 2 and Belfort. The schedule is still work in progress and will be released in the coming weeks. It will be published on the website soon.



After a disappointing end to a successful season last year, the Puckers look to work harder on their conditioning this year and play more friendly games against stronger opponents.

In the Finals in Meudon, the Puckers won in their usual come-back fashion against Alpe d'Huez, but lost against the eventual 2017 champion Cleon in a relatively tight game - to be noted that the average age of the Cleon players was 15 years younger and they had been training 4 times a week while the Puckers had gone idle for almost a month - and then lost the silver medal game against last year winner and host Meudon. It was a well deserved bronze medal in a competition of 65 teams, but the Puckers now look towards winning the only metal that they have NOT won in the competition so far: GOLD!



The Puckers will play a number of friendly games against Liege (this upcoming weekend) and Beaufort as well as potentially against Paris teams over the winter. They will also be going on their annual Prague Barrel Tournament trip in November.



New this year will also be a 10 episode feature of Puckers TV organized by Puckers defender Liam McEvoy and his Puckers TV "Angels" who have provided great video coverage of the Meudon Finals last season and produced amazing video material for all fans to watch. Media day to kick off the coverage will be October 14. Check our homepage as well as our facebook page for amazing videos and features about the team.



A growing Puckers Nation on a new quest for the ultimate goal: winning the Cup!



Join us and experience the friendly athmosphere, the amazing team spirit, the camaraderie and the great fun it is to be a PUCKER!