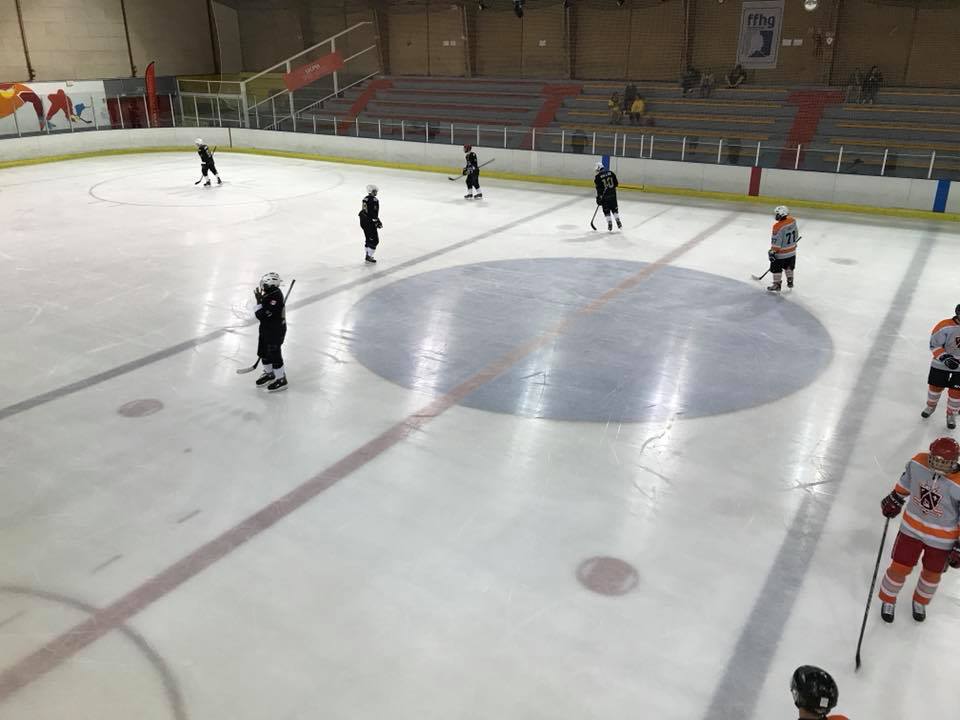 Disappointing first day in Meudon for Puckers
The Puckers reached the Final of the Trophée Loisir tournament for the third consecutive year after beating all three teams in the semi-final tournament in Briançon in April. The Puckers beat Vitry 5-3, then beat local team Serre Chevalier in a cliffhanger game by a score of 3-2 and sealed the trip to Meudon with an easy 8-3 win against Font Romeu. All these full games were played in a span of 22 hours, yet the oldies but goldies team came through, mainly with their great defensive game and "Die Mauer" Matthias Rainer in net. 

The tournament in Meudon hasn't gone to plan however. 

The Puckers played the newcomer to the IDF league ACBB (Boulogne) - a bunch of ex-D2 players in a very tight suspense filled game in the early afternoon. ACBB went up 1-0 early in the game and then got a lucky bounce just before the intermission when a shot from the defensive zone ended up going between the pads of Rainer. Jonathan Laforge got the Puckers back in the game when he scored the 1-2 midway through the second period, but the ACBB benefited from two Puckers penalties to score two unanswered goals. The game seemed to have slipped away, but the Puckers are the never-die team and took full advantage of a major penalty to ACBB to score 3 quick goals in a span of 4 minutes just before the end of the period. Nick Aubin scored twice and Patrick Ahlstrand the other one. Heading into the third, the Puckers really needed to score the next goal to come out on top, but ACBB once again kept the defense snoozing and scored two quick goals. Towards the end of the period, Charles Vallée made it interesting again and scored to bring the Puckers within one, but it wasn't enough. With a last minute rush, the Puckers came within an inch of equalizing the score, but left the game with a bitter taste of a game that was within reach. 

In the evening game, the new archrival Meudon was unbeatable. With only 3 hours of rest, the Puckers were tired after the tight afternoon game. Meudon scored a goal early, but the game was pretty even for the first 15 minutes. Then 5 minutes of doom sealed the game early. Meudon scored 5 unanswered goals in 5 minutes to end the first period. The remaining periods were tied 1-1 and 2-2 and Meudon continues their dominance over the Puckers with a 9-3 win. 

In the last game of the season, the Puckers will play the champion from last year and favourite for the tournament Cleon. Cleon beat both Meudon and ACBB and the Puckers can only play spoilers for them, but at the same time get a chance to win at least the bronze medal.